Give a Blissful Bear for Christmas and help children. Find out how below.
Blissful Bears are cute, happy, colorful, teddy bear NFTs that will bring a smile to your face. There are male and female bears. The bears come in several colors and have a large number of clothes, hats, neck accessories, hand props and backgrounds. There are 7,777 unique bears in the collection. Some of the bears are rare and can become valuable. Every person has an equal chance of getting a rare bear.
You can add these bears to your teddy bear collection or give them as Christmas gifts. Blissful Bears are unique and wonderful Christmas gifts.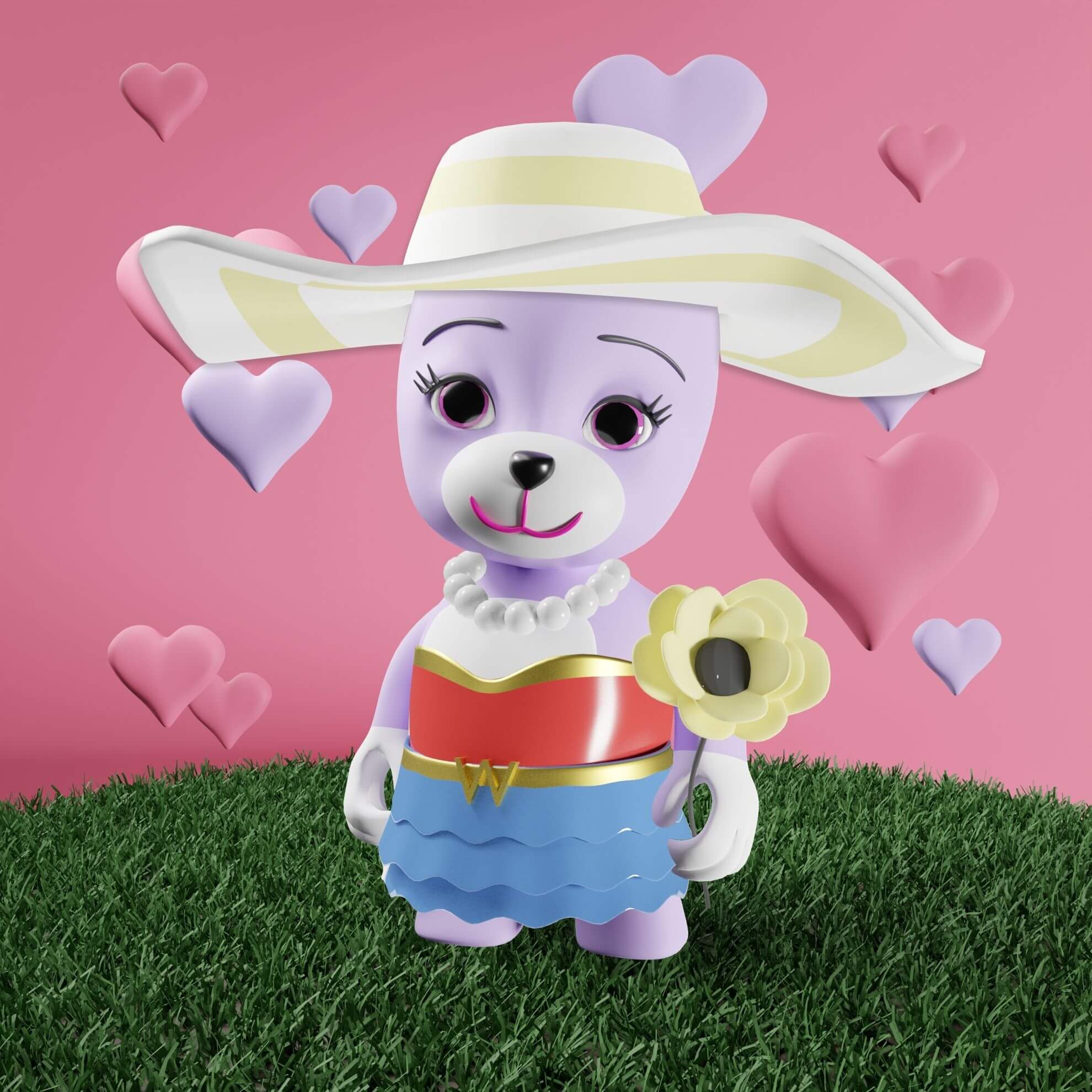 Why This NFT Project Is Different
High resolution (1,280 X 1,280) 3D bears
Full body images instead of just head and torso
Comics & videos featuring the bears
Rare bears hand selected and autographed by the artist
The team members are fully doxxed
Membership to the exclusive Blissful Bears Club upon mint
Blissful Bears Club Member Benefits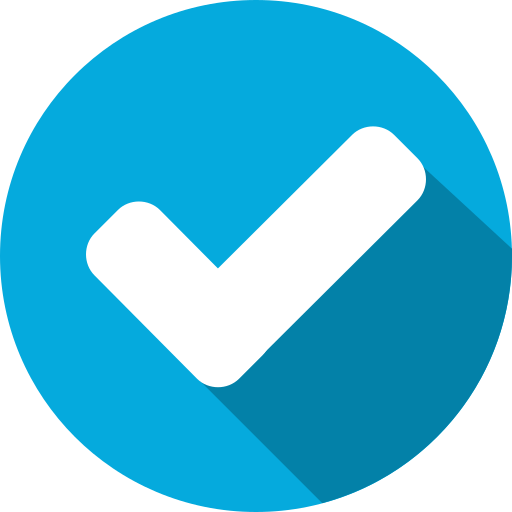 Members can stake their bears to receive a share of the royalties from resales. 50% of the royalties will be returned to Blissful Bears Club members each month.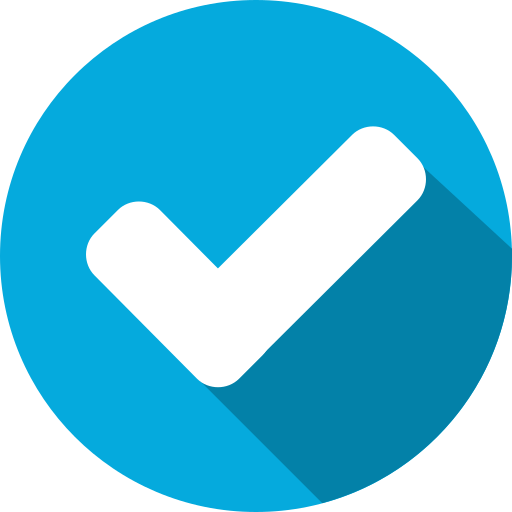 Owners of a male and female Blissful Bear can breed a FREE baby Blissful Bear.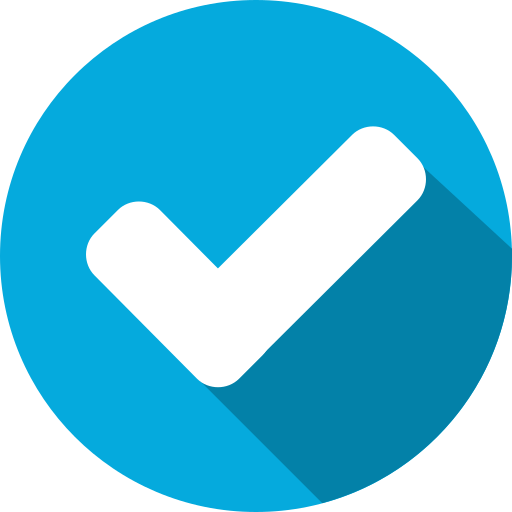 FREE stuffed teddy bear wearing a shirt with the Blissful Bears Club logo shipped directly to members.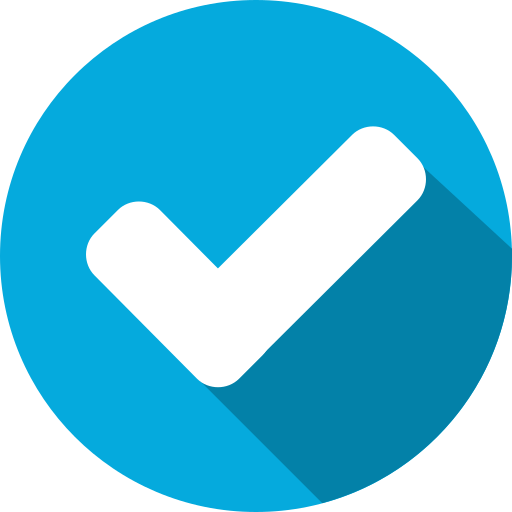 Print your Blissful Bear NFT on a wide selection of merchandise such as T-shirts, caps, mugs, phone cases, mouse pads and hoodies.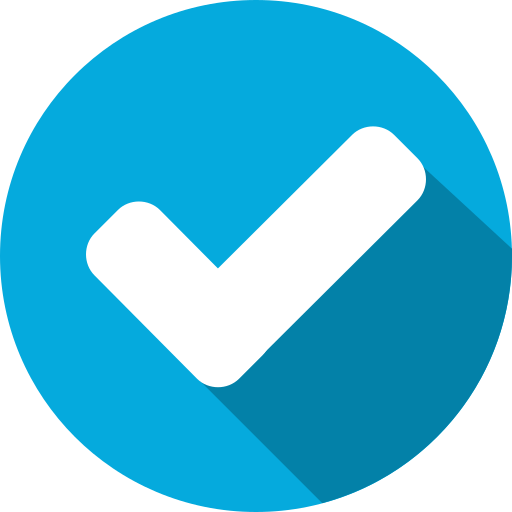 Additional comics added regularly.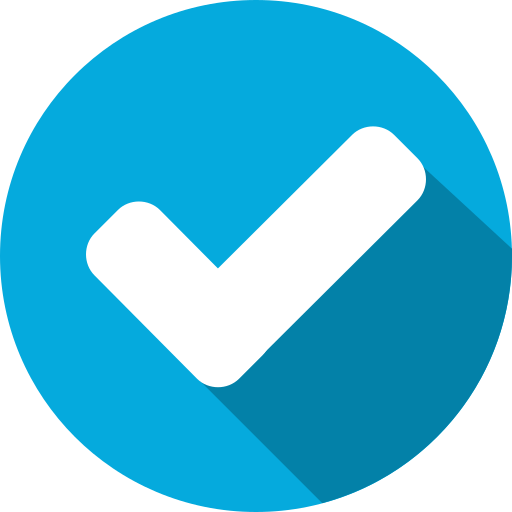 Contests where you can name your Blissful Bear and get it featured in a comic.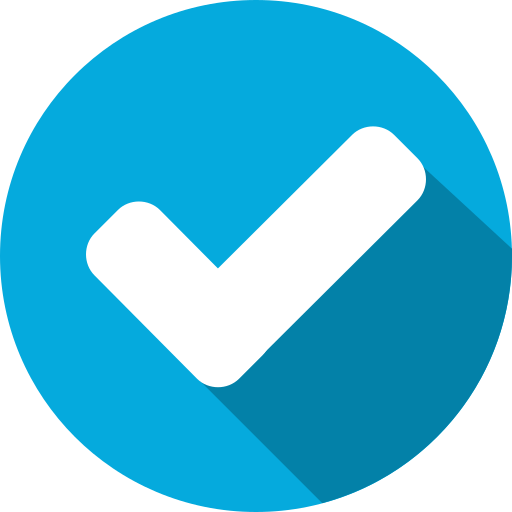 Contests where you can win a custom Blissful Bear NFT drawn to your specifications autographed by the artist.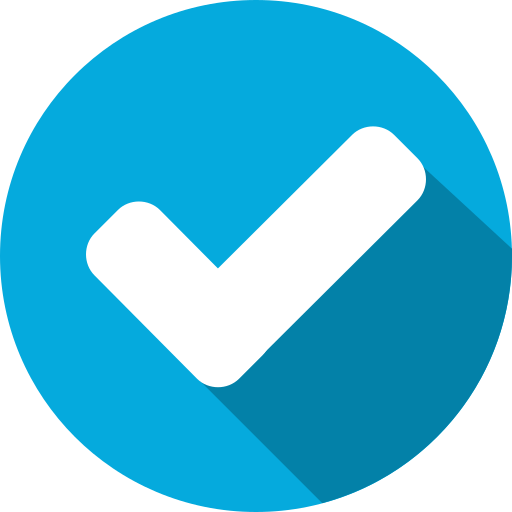 Our goal is to maintain a high resale price for Blissful Bears by providing members with benefits which encourage the holding of bears.
When the world seemed to be at its darkest, people were looking for a way to improve their lives. Almost everyone felt negative—sad, scared, angry, or lost. As people all over the world wished and prayed for hope, love, and happiness, their collective desire for positivity came together and manifested the Blissful Bears.
When they manifest for the first time, the Blissful Bears wake up in a bright, warm land called Blissful Bay. Nestled on a sunny beach in the Kingdom of Joyland, Blissful Bay has warm, sunny days and cool, quiet nights with skies full of beautiful stars. In between their adventures, each Blissful Bear helps take care of this peaceful land and maintain it as a genuine "happy place." Within Blissful Bay, the Blissful Bears love to play games, make arts and crafts, garden, and participate in many more fun activities.
On their adventures, the Blissful Bears appear to people when they're feeling down or negative. Blissful Bears don't just show up for children—they are here to help people from all walks of life! Blissful Bears help people from different walks of life and different careers—doctors, astronauts, brides, and even cowboys!—giving them advice on finding happiness and peace.
The Blissful Bears are happy to stay with you if you need them. There is no limit to joy and happiness, so you can collect as many Blissful Bears are you want or need, and they'll be happy to stay with you. They also don't mind if you need to trade them or gift them to others—they are more than happy to help you spread joy, too!
If you ever visit Blissful Bay, you can often hear Blissful Bears shouting, "Pep Pep!" to each other. This means that they're feeling "peppy"—happy and energetic! This phrase is how the Blissful Bears check up on each other. If you call out "Pep Pep!" for yourself, you may just meet a Blissful Bear or even be able to connect with another collector!
This isn't all the Blissful Bears do. Sometimes, when a person or group of people have very negative thoughts, it manifests a monster in Joyland. These monsters poison the land and destroy the kingdom, so it is up to the Blissful Bears to defeat them!
The Blissful Bears don't harm these monsters. In fact, they turn the negative thoughts that created these monsters—sadness, anger, fear, or other thoughts and feelings—into something constructive and positive. These monsters transform from ugly beasts into either helpful items for the Blissful Bears to use or into more Blissful Bears themselves. These Blissful Bears are just as happy to help others and ready to protect happiness and Joyland.
Whenever you're feeling down, just close your eyes and wish for some "Beary Bliss" and a Blissful Bear will be there in a jiffy!
BLISSFUL BEARS MERCHANDISE
Sample merchandise you can create as a Blissful Bears Club member. There are a lot more merchandise items you can place your Blissful Bear NFT on.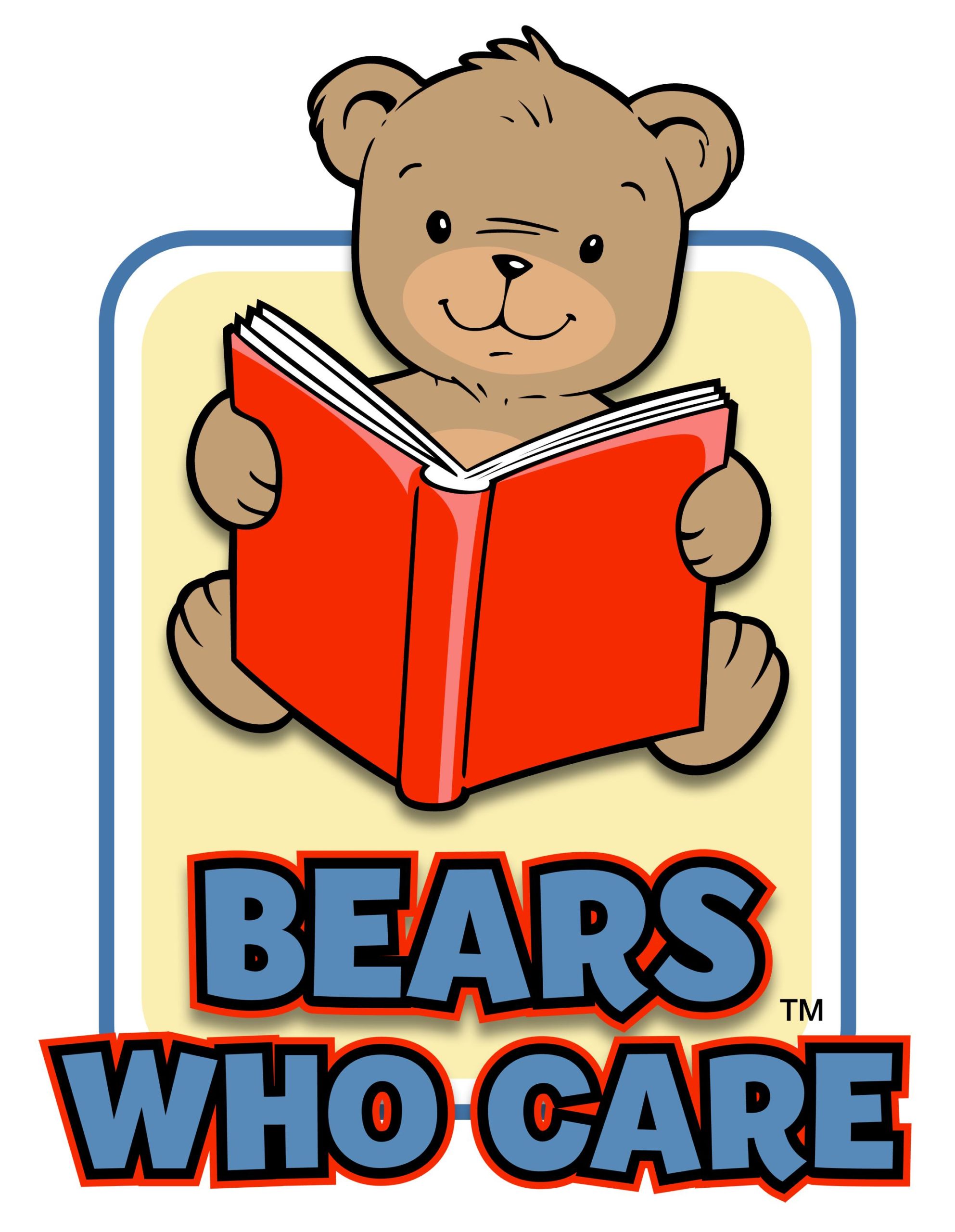 Get a FREE Teddy Bear and Help Children in Need!
Blissful Bears Club is proud to be partnering with the charity, Bears Who Care, which gives new teddy bears and books to children in the U.S. who are ill and disadvantaged. Blissful Bears Club will make a donation of $15 for each Bear that is minted to Bears Who Care.
If you wish to help children in need, your donation of $25* will provide a Bears Who Care "Bundle" to three children in need, which includes a teddy bear and a book for each child. In addition, you will receive a limited edition Bailey teddy bear manufactured by GUND.
Please donate an additional $10 for U.S. and $25 for international shipping.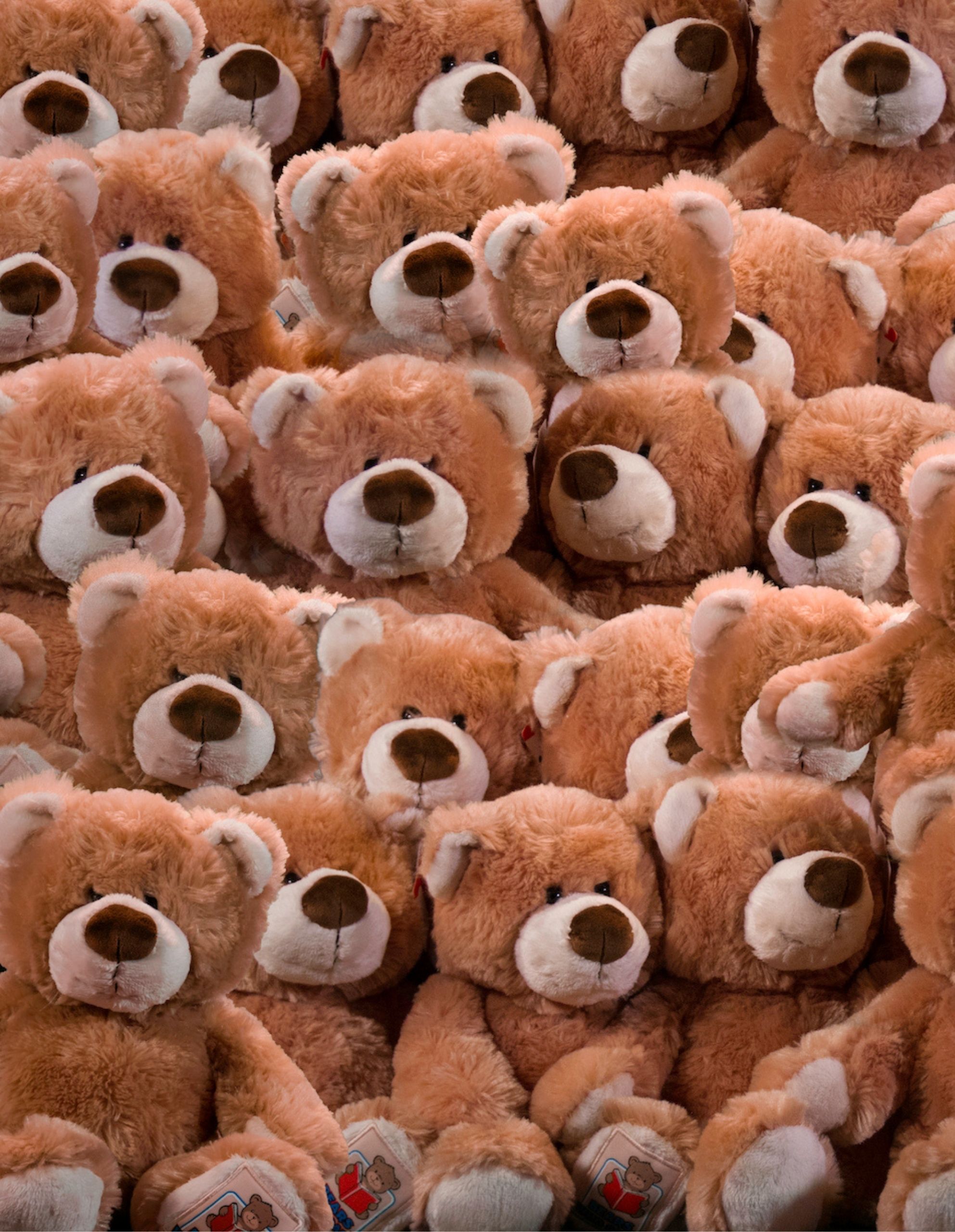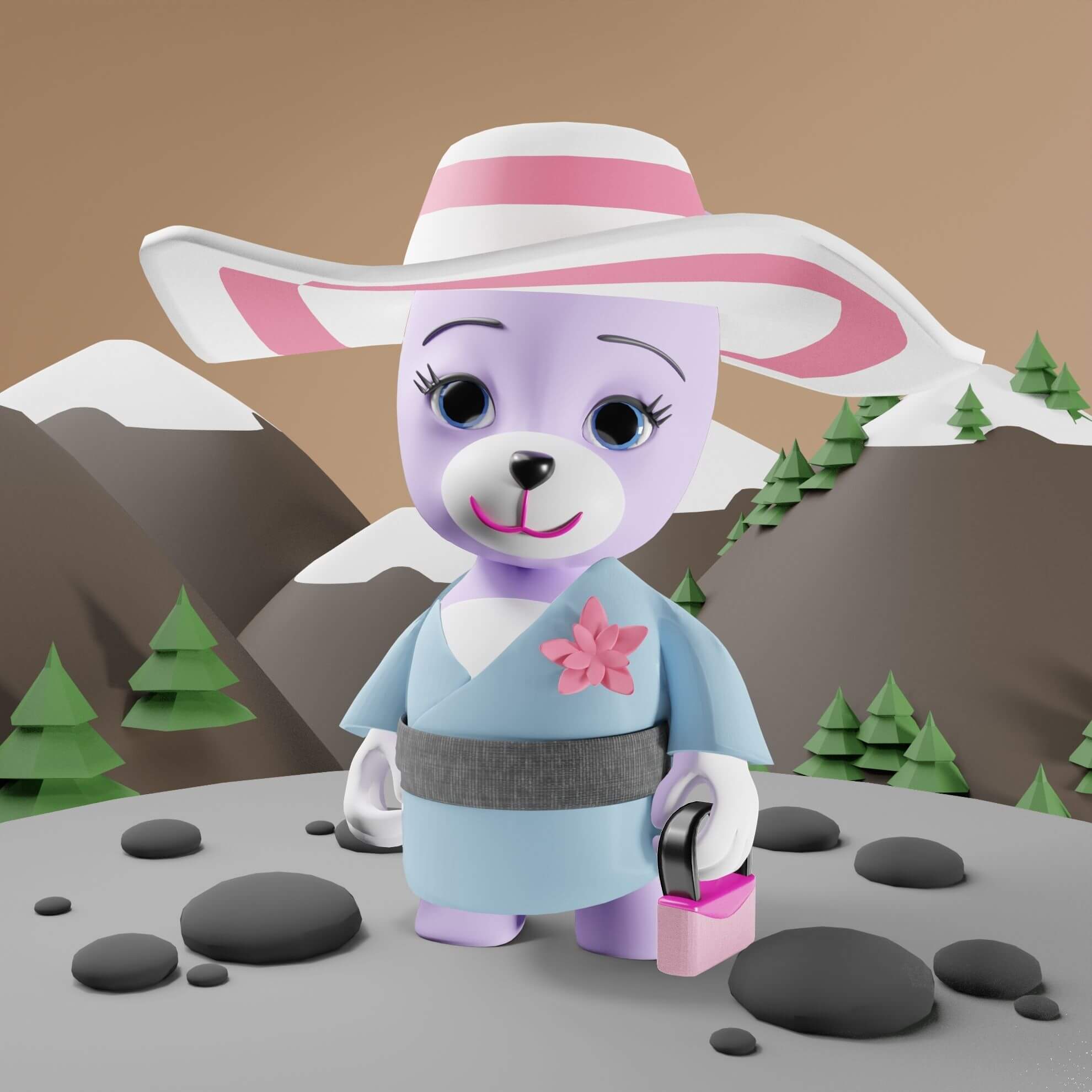 frequently asked questions
display: none
Your content goes here. Edit or remove this text inline or in the module Content settings. You can also style every aspect of this content in the module Design settings and even apply custom CSS to this text in the module Advanced settings.
1. What type of project is this?
This is a Solana NFT project.
2. When is the mint date?
Mid December 2021.
4. How do I mint a Blissful Bear?
5. What do I need to do before the mint?
6. Can I mint more than 1 Blissful Bear?
There is no limit to the number of Blissful Bears that you can mint.
7. Where can I find Twitter and Discord for the Blissful Bears Club?
8. Will there be a presale?
Yes. Details on how to become whitelisted will be announced on Discord.